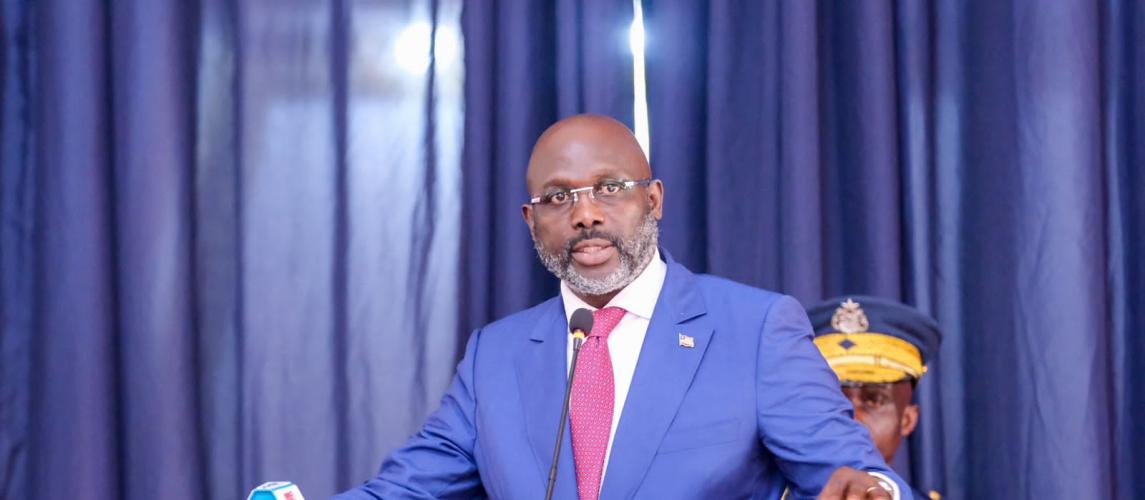 EARTHQUAKE IN MOROCCO: President Weah Conveys Deepest Sympathy
Monrovia, Liberia - The President of Liberia, H.E. Dr. George Manneh Weah has conveyed his deepest sympathy to the government and people of the Kingdom of Morocco following the death of more than 800 people in a large earthquake which occurred on Friday night near the Southern Moroccan city of Marrakech.
The President said he is in solidarity with his counterpart, King Mohammed VI, as he spearheads efforts to save the lives of hundreds more who were injured and trapped under rubble. The magnitude 6.8 earthquake is reported to have been followed by several aftershocks, which led to the collapse of buildings, including centers of worship.
In recent years, the bilateral relationship between both Liberia and Morocco has grown from strength to strength, which has culminated in visits by President Weah to the North Africa nation as well as his backing of Morocco's bid to host the 2025 African Cup of Nations.
"Images from the affected region are deeply disturbing," President Weah said. "The Liberian government," he added, "stands ready to offer its assistance in any way Morrocco deems necessary during this difficult period for them.' 
Marrakech is situated west of Atlas Mountain, where the quake is reported to have occurred. The city is one of the largest in Morocco and a center of tourism.