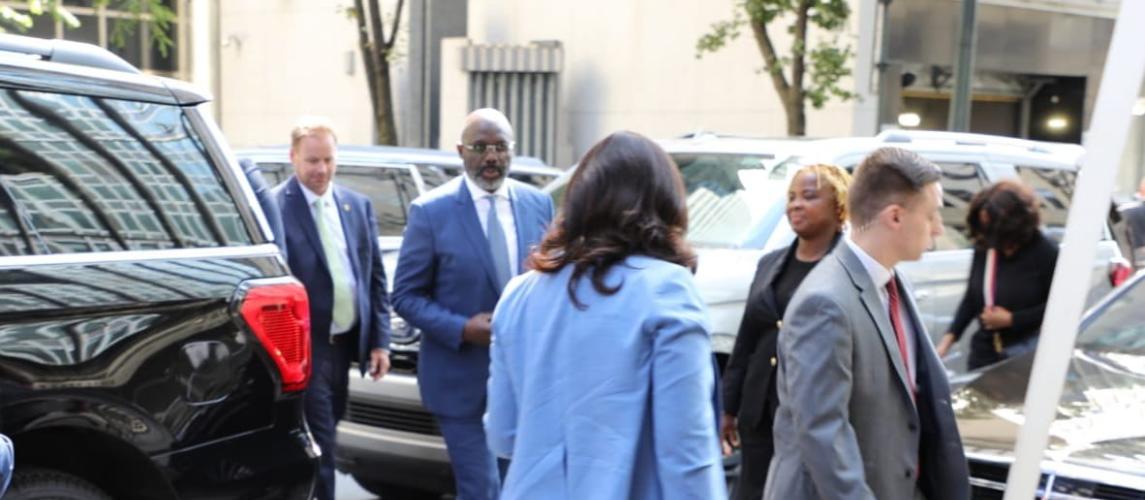 President Weah Arrives In New York for UNGA
New York, USA - His Excellency Dr. George Manneh Weah has arrived in New York, the United States of America, for the 78th edition of the United Nations General Assembly High Level Debate.
President Weah and Entourage touched down via Air France at the John F. Kennedy International Airport ahead of the world leaders submit. 
The Liberian Chief Executive is expected to address world leaders on Wednesday, September 20, 2023, at the United Nations Headquarters. 
The 78th UNGA High Level officially begins on Tuesday, September 19, 2023, at 09:00 local time (New York).