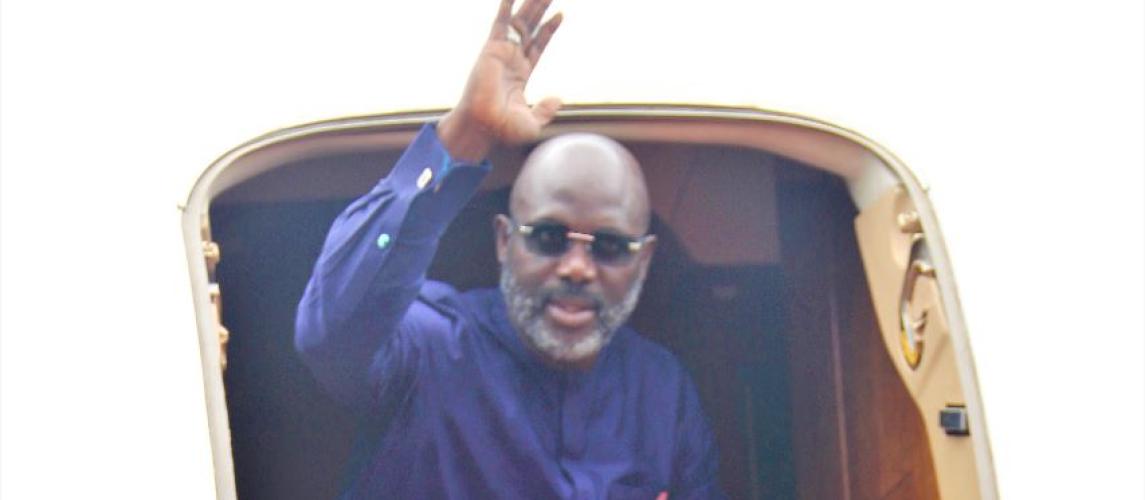 President Weah Departs for UNGA
MONROVIA, Liberia - The President of the Republic, H.E. Dr. George Manneh Weah today, Thursday, September 14, 2023, left the country for the 78th Session of the United Nations General Assembly (UNGA) in New York, United States of America. 
The UNGA 78th Session marks a crucial milestone in the journey towards achieving the 2030 Agenda and the urgent need to put the 17 Sustainable Development Goals (SDGs) back on track.
President Weah is expected join his counterparts from all parts of the world to engage in the annual high-level General Debate under the theme, "Rebuilding trust and reigniting global solidarity: Accelerating action on the 2030 Agenda and its Sustainable Development Goals towards peace, prosperity, progress and sustainability for all." 
UNGA provides a platform for heads of state and government and ministers to explore solutions to global challenges to advance peace, security, and sustainable development.  
It is President Weah's 6th time participating in the annual global gathering since he assumed office in 2018.
While the President is away, Minister of State G. Wesseh Blamoh will act as chair of the cabinet in close consultation with the vice president via telephone contact with the president.